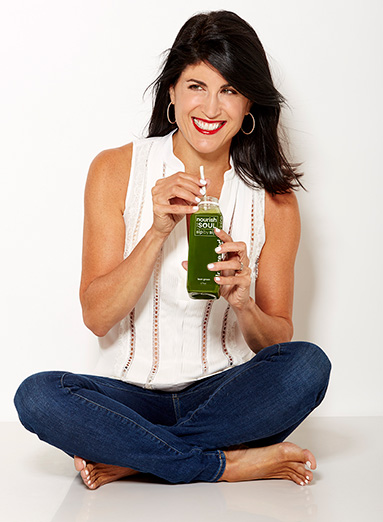 Our Story
Our mission
Powerful change flows from making good choices every day. Our mission is to help you achieve optimal health and happiness, one sip, one bite, one choice at a time.
At Nourish Your Soul, we focus on the big picture of your health. Balance, starting from the inside out. Mind, body, and soul living in harmony.
We believe everyone deserves to breathe more. To joyfully move our bodies. To reflect on our lives and live a little deeper. To care for ourselves as much as we care for others. And, yes, we believe at the heart of it all is nourishment for the soul.
Our products
Nourish Your Soul food and juice is produced with the highest quality ingredients, sourced locally and organic as much as possible.
Our food is fresh, healthy, and made with love.
We use a top-of-the-line cold press to gently grind fruits and vegetables into a fine pulp and extract every ounce of juice. Cold pressing preserves the integrity of fruits and vegetables by using high pressure instead of heat. The result? A fresh, flavorful, and nourishing juice.
Our path
Our founder, Susan Cabana, has learned the importance of nourishing your soul first-hand. One night more than a decade ago, she unexpectedly lost her husband of 10 years, her best friend, and the father of her three girls. His heart stopped. Her heart broke. At age 37, Susan was left to raise her daughters and pick up life's pieces. Then, in 2008, the economic crash took down her 18-year career on Wall Street.
After wrestling with the depths of fear and devastation, Susan decided she needed to make a change – to keep living and to live well, for herself and for her daughters. She committed to healing herself. She started drinking a green juice daily. And she began moving – running and yoga.
One day, Susan's yoga teacher asked the question that altered everything: "What would you do if you had no barriers or fears?" In that moment, on her yoga mat, Susan knew she wanted to pursue a career of helping people heal through a way of living that incorporates movement, meditation, gratitude, and sustaining their bodies through nutrition.
Susan has learned that physical, mental, and spiritual health are all connected. And that you can improve your life by taking time to breathe more, love yourself, move your body, and focus on proper nutrients. When you do those things, everything else falls into place because you've taken the steps to Nourish Your Soul.